This is a really great post by Tim King talking about the Exodus of Christianity in our generation.
CNN Belief Blog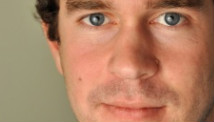 Editor's note: Tim King, the communications director at Sojourners, blogs at sojo.net. Follow him at @tmking.

By Tim King, Special to CNN
(CNN) — Christianity in America is in danger. As former Senator Rick Santorum recently pointed out, young people are leaving the church in droves.
In the mid-1980s, evangelical 20-somethings outnumbered those with no religious affiliation – the so-called "nones" – by a ratio of more than 2 to 1. By 2008, those proportions were almost flipped, with young "nones" outnumbering evangelicals by more than 1.5 to 1.
An entire generation, my generation, is leaving the church. What's the cause? Santorum blames higher education, telling Glenn Beck last week that "62% of kids who go into college with a faith commitment leave without it."
The "war on religion" has become a frequent bogeyman among Christian and political leaders. But the reason church leaders have failed…
View original post 863 more words